Commission on the Future of Alcorn County
In June 2010, The C.A.R.E. Community Foundation resolved to support as a special project, the formation of the "Commission on the Future of Alcorn County". This special commission promised to be a model for other CREATE affiliates in developing their communities across northeast Mississippi.  The Commission's primary goal is to create a community culture that promotes infrastructure development, educational enhancements and strong community values in an ongoing effort to increase the quality of life for all Alcorn County citizens. In the words of Commission member Ann Walker, "Our goal is not to reinvent the wheel, but rather to create a smoother ride."
In 2010, The Commission on the Future of Alcorn County sought the input of community leaders and local citizens on the present needs and future direction of our region. Their input helped identify eight critical areas of opportunity. The Commission set out to create and implement a strategy that would address these areas and seek to better our community in each one. These eight areas represent some of the most pressing needs in the hearts of our people.
Our goal is not to reinvent the wheel, but rather create a smoother ride. Ann Walker, Commission on the Future of Alcorn County
Economic Development

Develop educational choices for all children (vocational, adult and community education)

Quality early childhood education

Long-term city/county planning and coordination of policies

Improve community infrastructure

Building community/family values (mentoring, support structure)

Stronger community education partnerships (reduce dropouts)
2018 Commission on the Future of Alcorn County Report
Please click here or on the image at left to view the 2018 report from the Commission on the Future of Alcorn County
STRENGTHENING FAMILIES
Teenage Mothers
Infant Health
Youth Leadership
Rehab and Recovery
EXCEL BY 5
EARLY CHILDHOOD EDUCATION
EXCEL BY 5
Community Involvement
Family and Parent Support
Health
Early Care and Education
EDUCATION
Dropout Prevention
GED Recovery
Workforce Training
Pre-K – 12 Educational Offerings
WORKFORCE DEVELOPMENT
Job Skills
Manufacturing Needs
Service Needs
Public Awareness
Tiger Labs at NEMCC
Local HR Leader Involvement
INFRASTRUCTURE IMPROVEMENTS
INFRASTRUCTURE IMPROVEMENTS
Utilities
Broadband
Drainage
Roads and Sidewalks
Airport
Beautification
CITY-COUNTY LONG TERM PLANNING
CITY-COUNTY LONG TERM PLANNING
Economic Growth
Attracting New Business
Rewarding Community Effort
Encourage City-County Cooperation
Develop Strategic Plan
Learn from Other Communities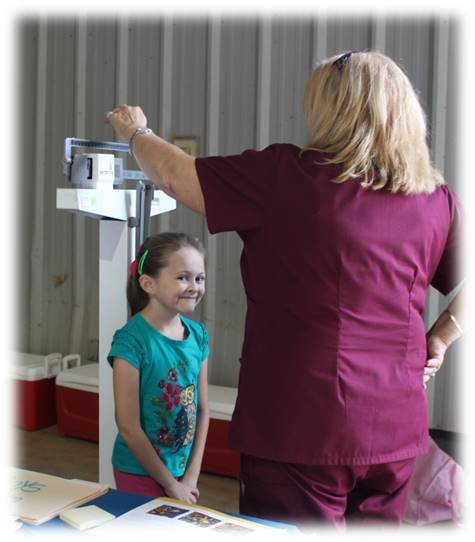 INFRASTRUCTURE
Clifford G. Worsham Water Treatment Facility
AIRPORT
Located in Corinth, MS
Length of runway: 6,500 feet (1,981 meters)
30,000 pound single-wheel weight limitation
Lighted taxiways
Modern terminal facility staffed full-time
Weather monitoring system
Communication system
Excellent highway access to US Hwy 45 & 72
Incoming/outgoing flights: 2 to 14 daily
BEAUTIFICATION TASK FORCE
The Beautification Task Force was merged into the Infrastructure Task Force as a subcommittee and has identified areas to be focused on for improvement (see attached list).  Many areas of focus are being considered.
Tasks that have been identified that could enhance the beautification are as follows:
Work with city and county to add commercial property eye-sore ordinances with fencing requirements to shield area from sight if not within certain specifications.
Identify properties on the attached list that fall under outside agencies/organizations and communicate the necessity of improving these properties.
Prioritize the list of properties with 3 identified as most urgent, and gather a subcommittee to begin working on improving those.
Work with CARE to maintain funding for landscaped areas in downtown Corinth.
Develop master plan for the Community Environment and Enhancement Project.
Find a third-party facilitator for this group that not already engaged to move this sub-area forward, as will be necessary for public meetings. Will also need an engineer and landscape architect to assist in developing renderings to provide a vision for public review.
Areas identified for improvement are as follows, but not limited to:
U.S. Highway 72 corridor
Tate Street (Visitor's Center to Cass Street)
Shiloh Road (from Harper Road to Parkway)
Proper Street/Cruise Street (neighborhoods)
South Fillmore Street
Portions of Fulton Drive
U.S. Highway 45 through Alcorn County
National Cemetery Neighborhood
East Bunch Street to Contraband Camp Park
Railroad Overpasses
All drainage creek areas through City
Railroad right-of-ways/storage yards
Street drainage ditch near tourism office and museum
Wenasoga Road
Alcorn Drive Improvements (Curbing) including removal of equipment
Town of Rienzi
County Litter
Business Highway 45 north from 5th Street to Highway 2 intersection
North Parkway to Highway 72
Cass Street leading to downtown
Industrial Park area including adjacent neighborhoods/housing
Historic District, Downtown Corinth
Hiking and Biking Trail